Flood in Sri Lanka, my story…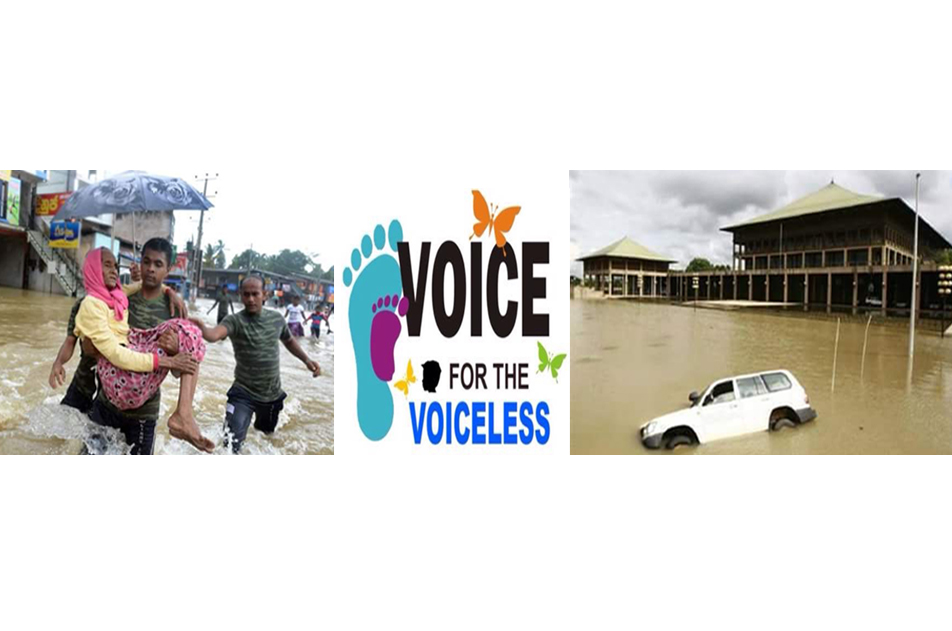 Torrents of rain poured relentlessly and continuously without mercy!
Before we knew it, our own neighbourhood was flooded with what looked like three feet of muddy brown water. Only jeeps and double cabs could pass and even then with difficulty. Across the street, large and beautifully furnished homes were filled with near chest deep of that same muddy water. People were desperately escaping, wading out with whatever they could carry.
All through the island, I watched with horror at landslides burying homes and people. Babies being dredged up out of thick, sludges of brown mud.
Hearts were breaking.
Rivers overflowed and increasing flood levels threatened to continue to destroy.
I felt helpless, the energy draining out of me.
The church dropped to our knees and prayed to God for a miracle.
I watched as people came together, leaving aside all differences. These individuals from everywhere, wiped out shelves of dry rations, medicines, sheets, mats, other necessities in supermarkets to give to those who had lost everything.
Volunteers and rescue workers continued relentlessly and tirelessly. Thank you God, for the amazing people with hearts of love and compassion!
It was inspiring.
Everybody was grateful. Grateful to God for the receding of floods and less rainfall. Grateful to each other for the contributions made and the work that continues. Grateful to all who reached out.
Yet it's not over… Lives need to be rebuilt. If anyone feels called to reach out in anyway, there are groups where contributions can be made to.
The center image above is from the Voice  Foundation which was very involved and continues to be active.
The images on either side are from shared images on social media platforms that captured the essence of the consequences of this terrible flood.
It has been a devastating time for this country and I continue to be thankful and to be inspired by those who actively reach out x
inspiration/Lifestyle/
24 May 2016