Jewellery, as a Symbol of Love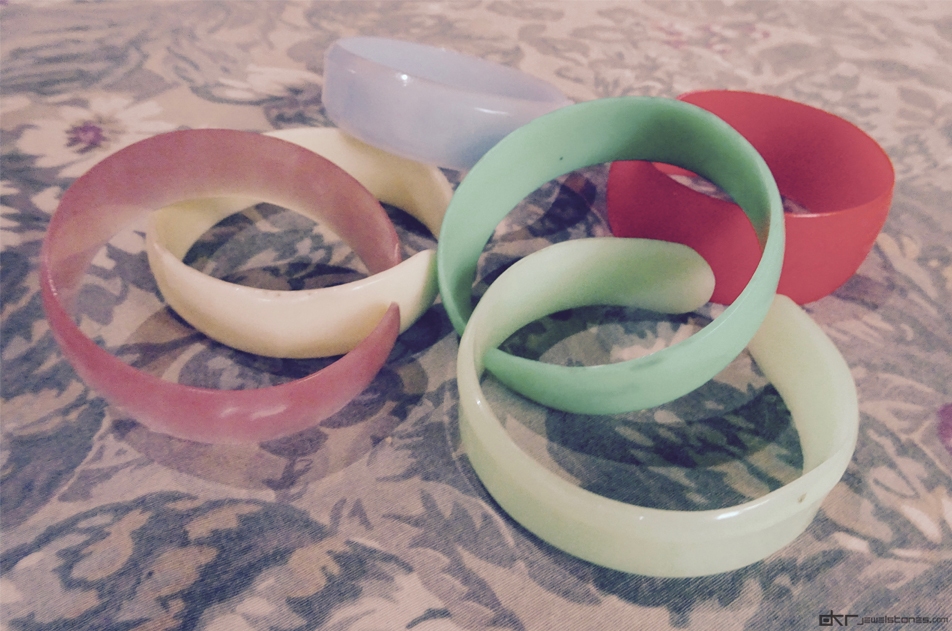 Whoever said jewellery, as a symbol of love had to be a costly affair!
I remember a flat mate of mine in London saying "it's not the jewel, it's the giver that matters".
Over this weekend while my mother in law was reminiscing about old times, she happened to come across these bangles in her wardrobe. Plastic and in a variety of hues. She launched into her love story that must have been quite shocking in our conservative culture in the sixties! A culture and a time where arranged marriages were the norm.
She met her now late husband in the very early sixties while working at a bank. Both she and he were given opportunities at the bank by their respective uncles –  who had had plans to marry each off.
Their courtship was discreet, hidden from their uncles until the day they were caught leaving the cinema hand in hand:) !
Needless to say both uncles were livid! His uncle, who was a director at the bank, banished him to another branch in another city with no leave or holidays granted. Eventually he managed to visit her every Saturday.
Each Saturday he brought her a plastic bangle of a different hue…
Jewellery, as a symbol of love <3
I found myself deeply moved by his gesture, the whole situation and story. Over time, most of the bangles were broken or lost but she managed to save and keep these.
Defying their uncles, they married privately in the presence of a few, lucky family members and friends – and lived happily ever after!  Thankfully! If it had not been so, we wouldn't be here today:)
A symbol of love in jewelry can be in any material, paper, plastic, wood, gold – it is always the meaning that comes with it that creates the value and a memory to cherish forever xx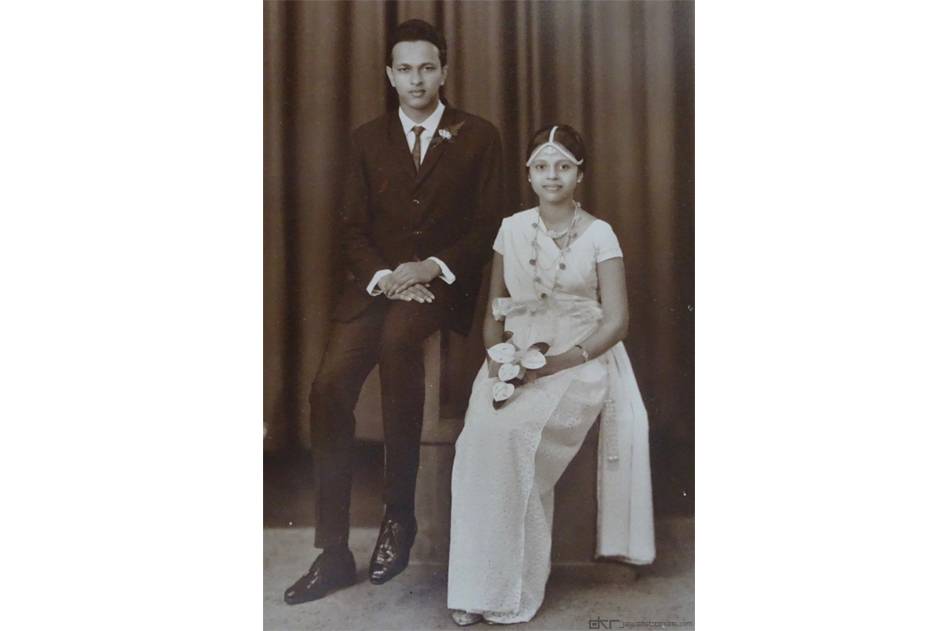 Jewelry/Jewelry Stories/
11 January 2017