Jewellery Styles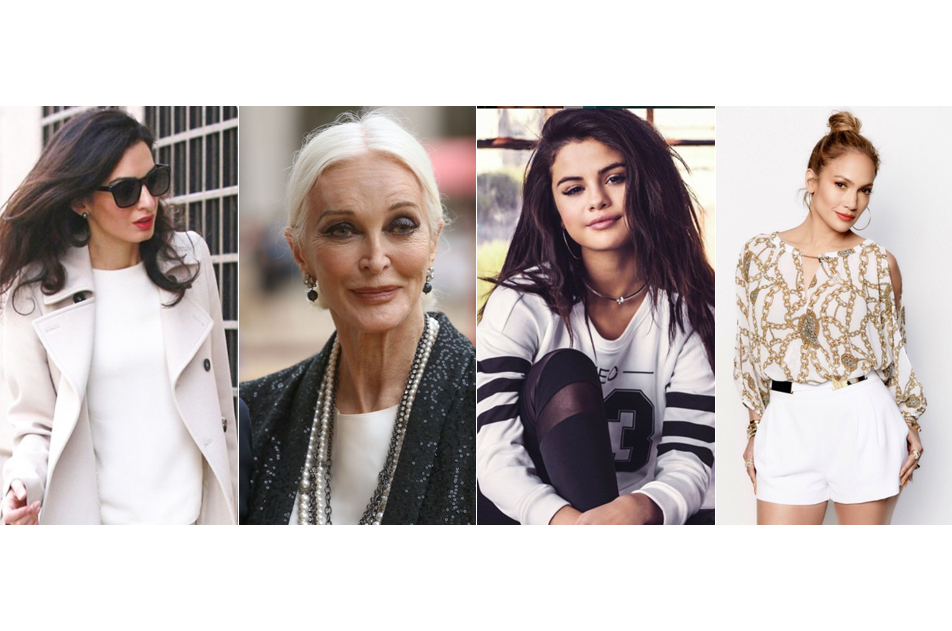 It's all about wearing jewels and please email me a snap shot of yours! Loving the jewellery styles of the women above.
Amal Clooney's minimal ear studs lift her whole look by adding a tiny flash of glossy colour to her white look with black sunglasses. I love studs! Especially for the day.
The eternal beauty Carmen Dell' Orefice looks classic in her layers of pearls, some concealed beneath her jacket.
Selena Gomez and Jennifer Lopez in hoop earrings. Hoop earrings a favourite among many. I wore mine like a uniform in the early nineties!! JLo is also wearing stacks of her Endless bracelets and rings. I love how it all blends in as well as add a sparkle to her look.
These beautiful women in different jewellery styles, exude in these pictures a certain peace, calm and beauty, don't they?
How do you like to wear your 'sparkle'? Feel free to share your jewellery look by getting in touch with me here.
*Click on the names to see the source of the image.
Happy Tuesday x
bejewel-ed/Lifestyle/
23 June 2015