Charlotte De Syllas, an Art Jeweller…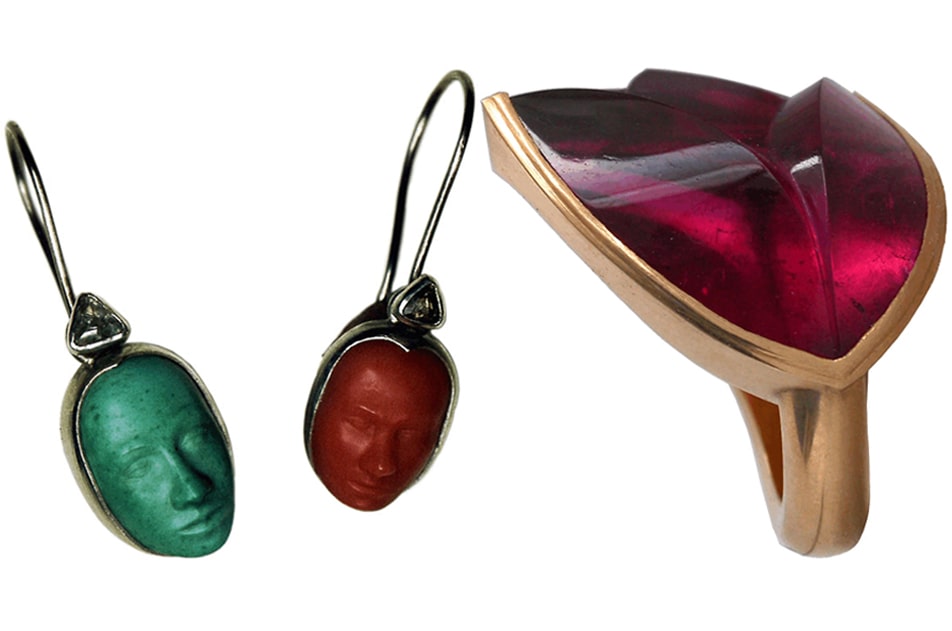 "My designs are complete forms in metal & stone. Both are shaped to be a whole. My principal material is gemstone that I carve myself to either create a piece almost entirely in stone or to marry into one form with the metal. As a consequence colour is dominant in my work as metal plays a secondary part. I have spent most of my career working on bespoke pieces on commission and occasionally through Jewellery Fairs." ~ Charlotte De Syllas on the Goldsmiths Directory
Charlotte De Syllas is one of the finest art jewellers in Britain! I was glancing through various images and her jewellery grabbed my undivided attention. I was captivated by the colours, the forms, the sensuous curves and shapes.
My favourites are the two above. On the left you see the 'Pips Earrings' from 1972 in coral, turquoise, and uncut diamond in 18ct white gold.
The ring on the right is the marvelous 'Tulip' ring from 2003, in carved tourmaline and 22ct gold.
Below you will see the Wisteria necklace 1994, in lavender jade on a silk braid with a gold clasp.
Charlotte De Syllas is trained in all jewellery techniques and stone carving, which I expect give her the advantage and confidence of creating original pieces without fear of being immediately copied. She has been making commissioned unique pieces since 1966.
She has won numerous prizes and honours and no wonder! Click here for her website if you want to see more.
Enjoy x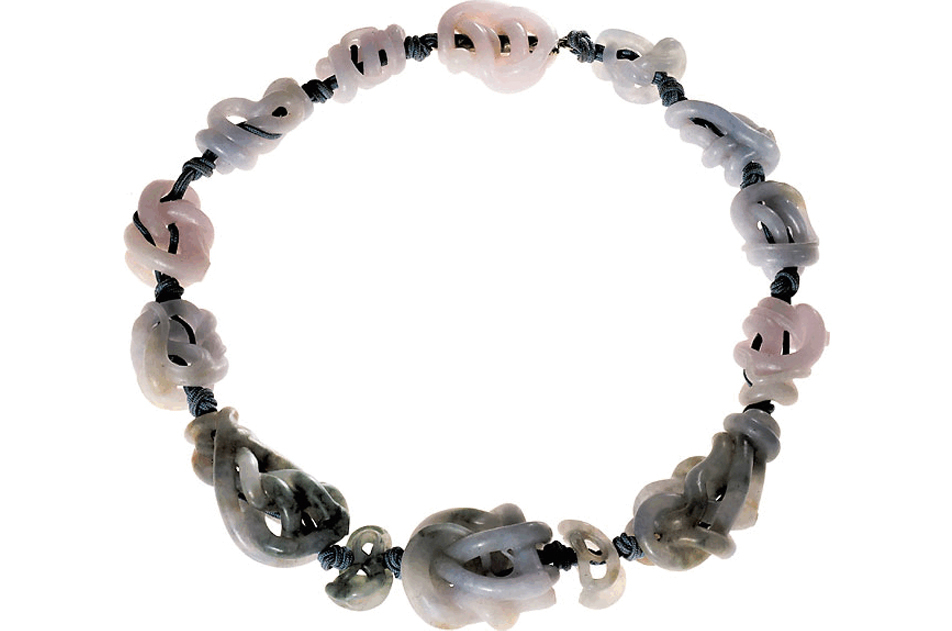 Jewelry/Jewelry Stories/
12 November 2015