My Visit to the Dubai Museum- Pearl Diving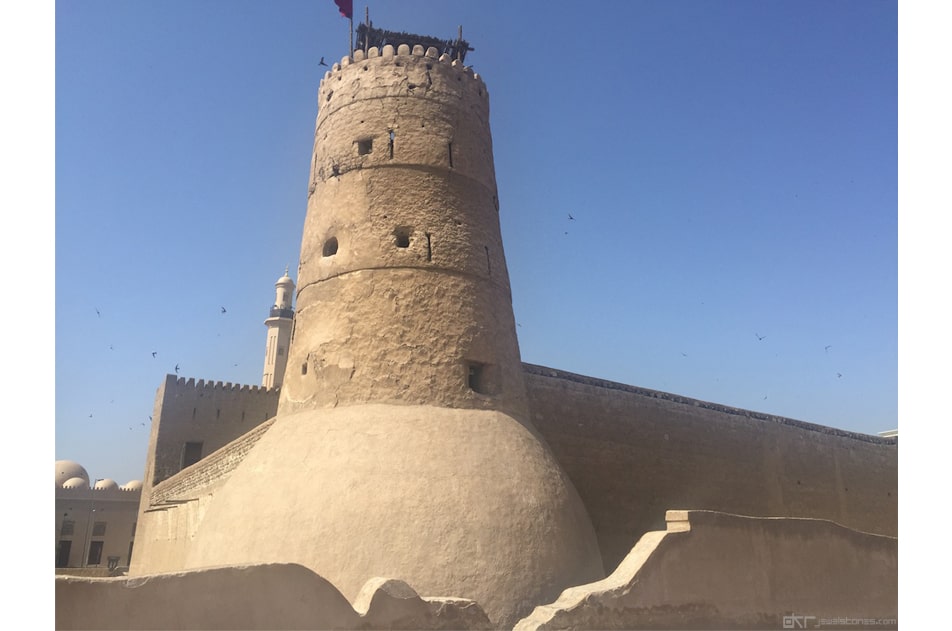 My first stop this holiday was to the Dubai Museum. Dubai is such a welcoming and friendly corner of the Middle East, I was eager to get to know it better. Our room overlooked the creek, where Dubai 'grew up' around. The ancient Greeks used to call it the 'River Zara'. The different colored boats and ships on the calm waters took my breath away every morning.
The impressive 18th century Al Fahidi Fort houses the Dubai Museum. When we first set our eyes on it, it immediately brought to mind our own Galle Fort in Sri Lanka. This museum provides an overview of its history, culture and life as it were through recreated scenes with wax figures. Once again it was not unlike Sri Lanka except for the camels of course!
Lets focus on an aspect of jewellery – pearls and pearl diving.
The city's exports were pearls, shells and dried fish. Natural pearls were the most precious commodity traded in the market.
Pearl dealers, traders and financiers were known as 'Al Towashoon'.
At the end of the pearl season, the most affluent pearl merchants took the pearls to the international markets in India and Europe.
Dubai's pearl merchants were famous and owned the best dhows.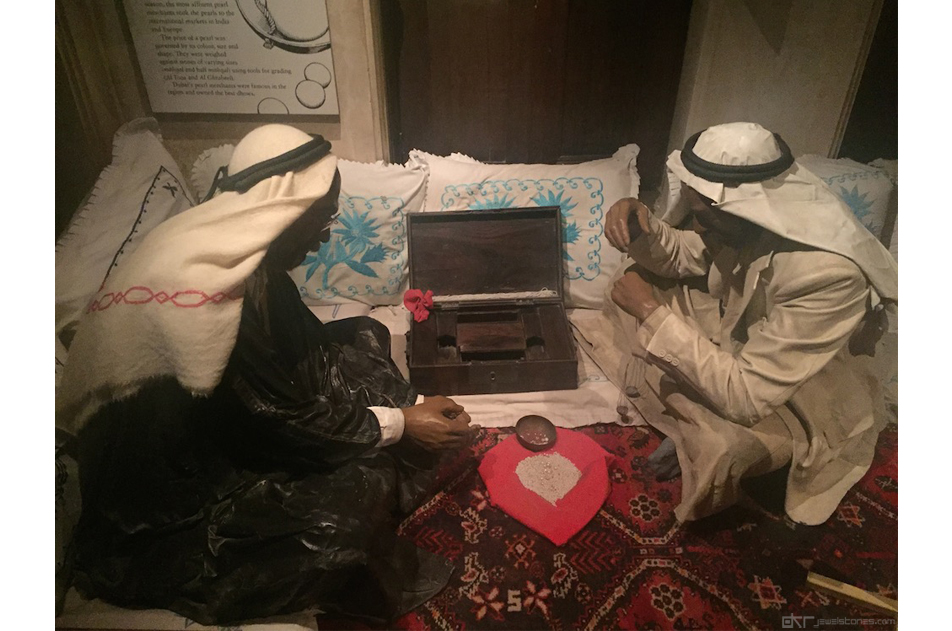 Above you see re created figures of pearl merchants weighing the pearls.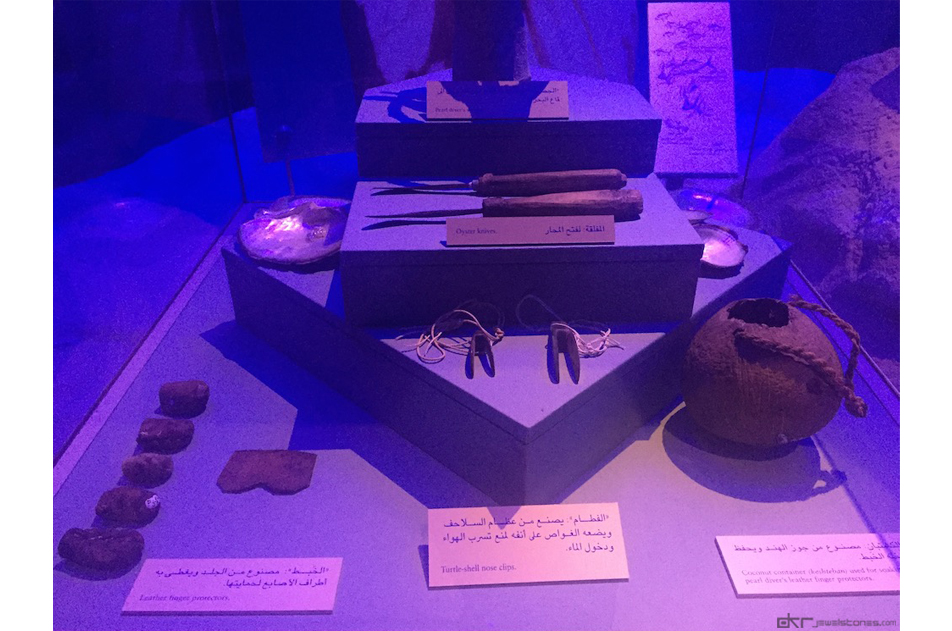 Tools of a pearl diver.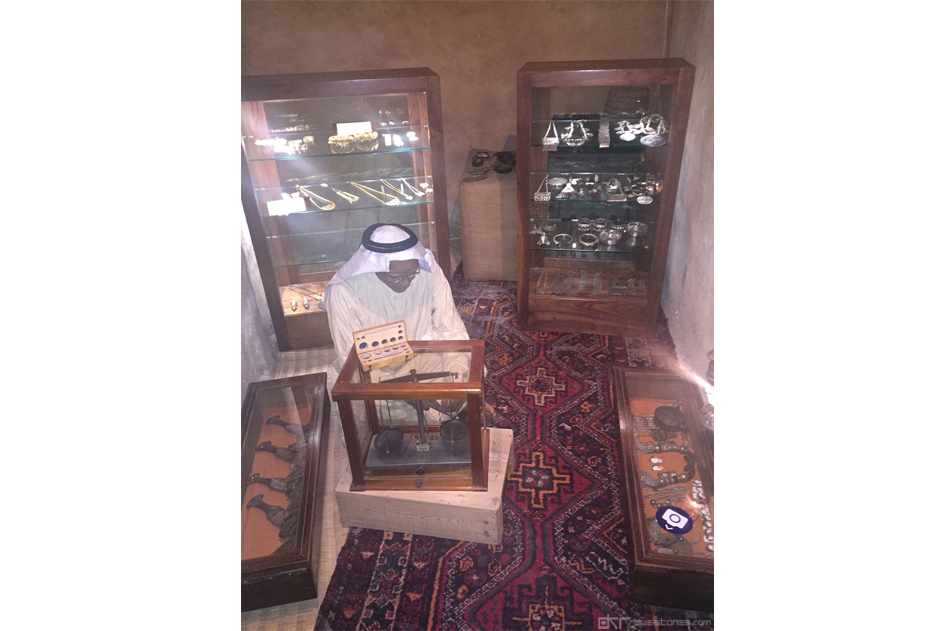 A re created jewelry shop in a traditional souk.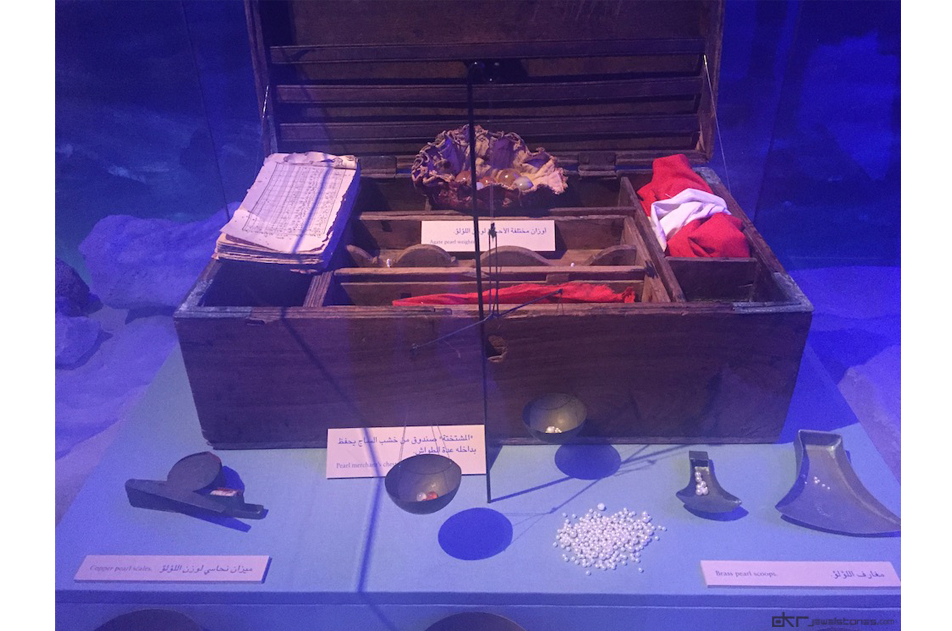 A pearl merchants chest.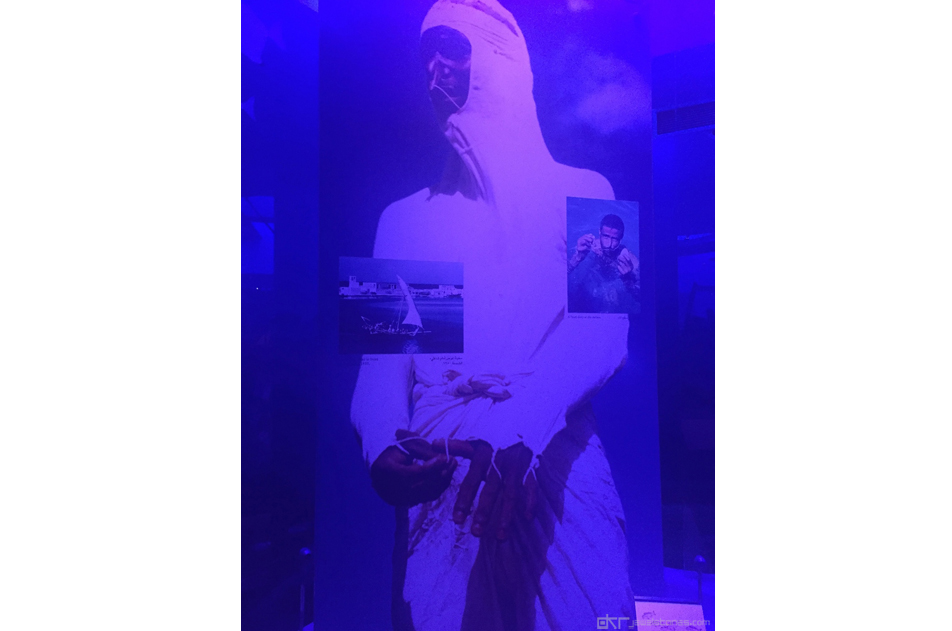 The above image is a figure of a pearl diver.
Pearl diving was hazardous and very dangerous. Read more about it by clicking A Day in the Life of  Pearl Divers.
If you ever visit Dubai, its well worth stopping by a Heritage House that once belonged to a pearl merchant. Built around 1890, in the early 1900 it was owned by Sheikh Ahmed bin Dalmuk – the most famous pearl merchant at the time. It's an excellent example of a traditional Emirati courtyard house. The floor of each room was covered first in straw mats with Persian rugs on top. Its rooms were occupied with figures and material belongings depicting the life of the past- making it easy to imagine life at the time.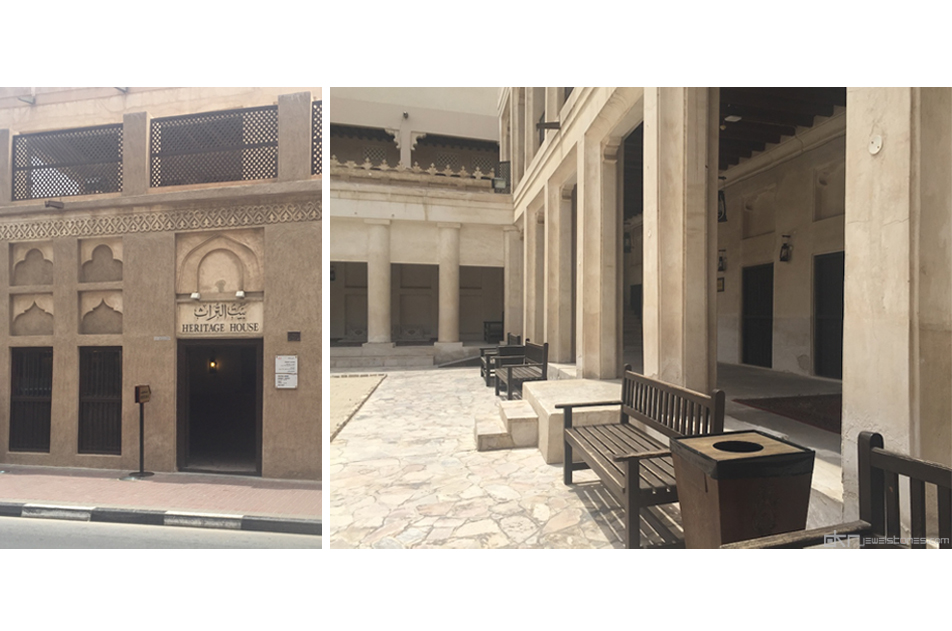 I hope you enjoyed looking at an aspect of pearl diving as much as I did. If there's anything you'd like to add, please do so in the comments x
Gem/Gem Stories/
28 April 2016