The Rose Theatre Ring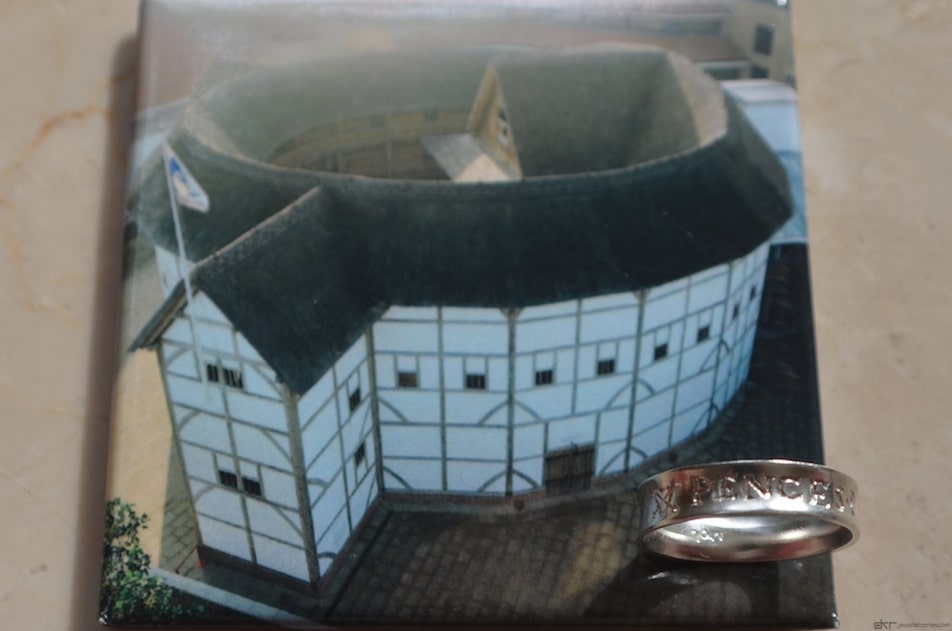 The Rose Theatre ring is inscribed in French: PENCES POVR MOYE DV with a heart and two crossed arrows. It means 'Think of me, God willing'.
How lovely! The ring above is a copy of the original in silver, sold at the Shakespeare's Globe. I wish I could know more about the owner of the original gold ring!
But first, I have to say our visit to Shakespeare's Globe by the River Thames was so inspiring! The space and its historical story was brought to life by an animated and enormously entertaining guide:) We also had a sneak peak of the rehearsal of their current play and the little we saw left us longing for more!
To mark this moment and as a souvenir, my mother gave me the sterling silver ring that you see above. It is an exact copy of a gold ring from the 16th century, around 1592.
It's called the Rose Theatre Ring because it was recovered during an archeological dig in 1989. The Rose Theatre was built in 1587 and was demolished in 1606. It was one of four playhouses, the other three being the Globe, the Hope and the Swan.
If you would like to see the original gold ring, it's on display at the Museum of London.
This ring is to me, a fitting token to remember the Summer of 2015  x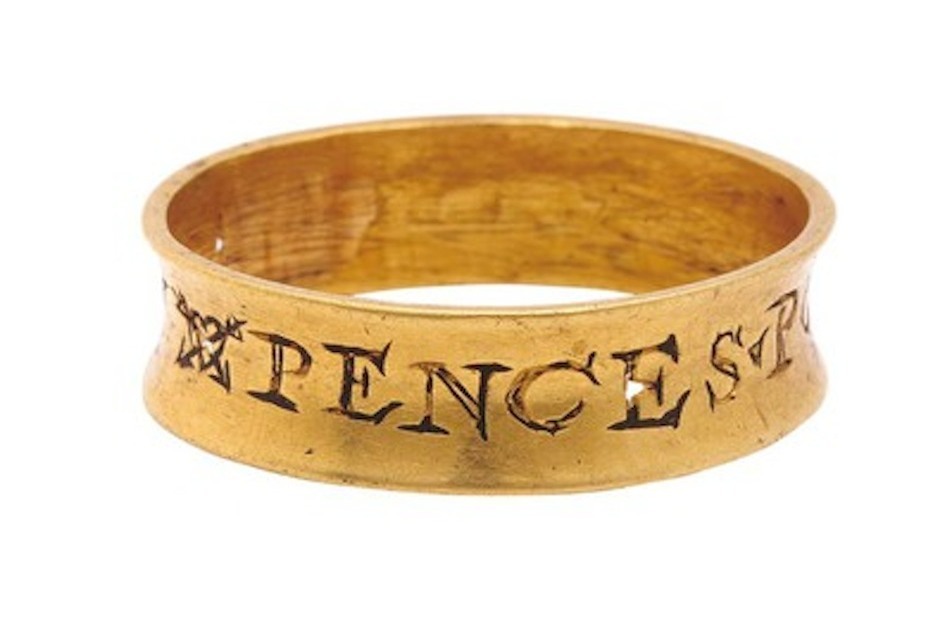 Jewelry/Jewelry Stories/
20 September 2015