Dubai Gold Souk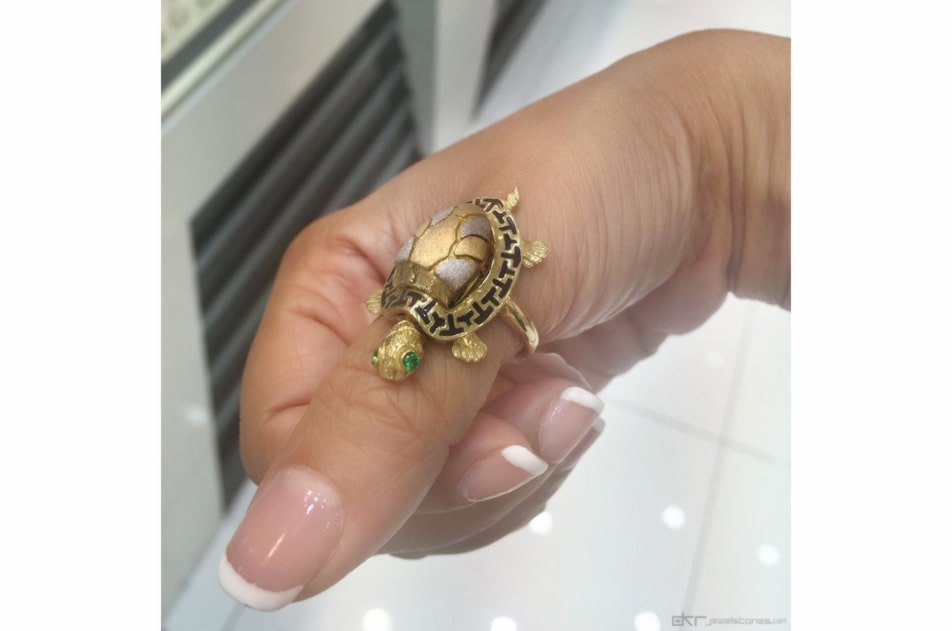 The Dubai gold souk ….
Where do I begin:) ???
The word 'souk' means market in the Middle East. I set out that morning to the souk with my family and with the intention of finding that *perfect ring in
gold* … whatever perfect meant, I knew I'd know it when I saw it.
The gold along the shop windows, from top to bottom, in every type of jewelry, all in a seemingly endless row, glittering away at me- was both blinding and overwhelming!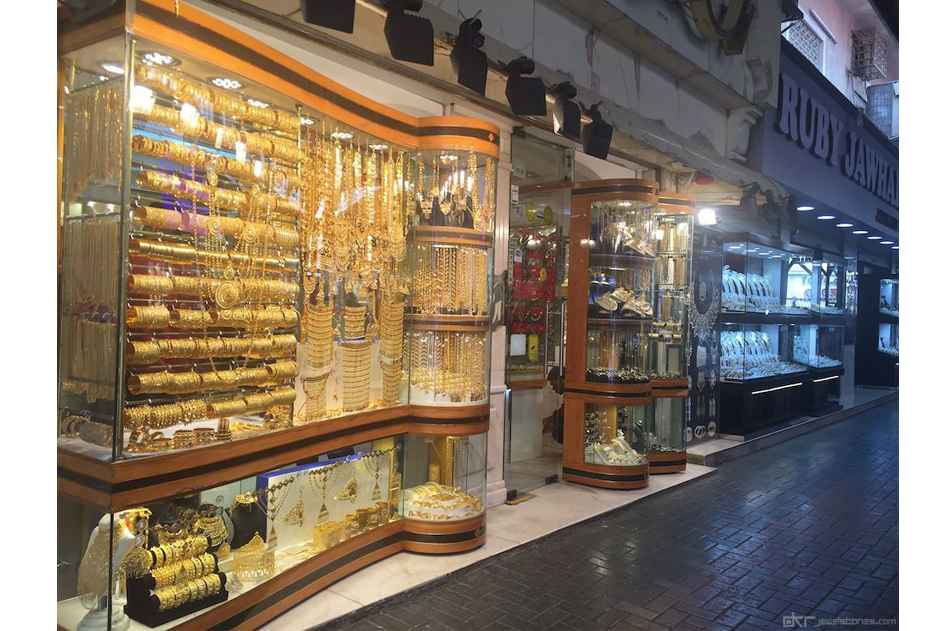 As I continued browsing the many rings on offer, it began to dawn on me – that today was not the day to buy… I felt the need to hold on and observe during this visit with the hope of making a purchase on my next visit.
Besides, my negotiation skills were not up to striking a bargain with the tough and clever Indian and Arab dealers:))) ! Plus I needed more time than I had that day to ruminate over it all.
The Dubai gold souk dealers kindly let me take a couple of photographs. Have a look… Enjoy x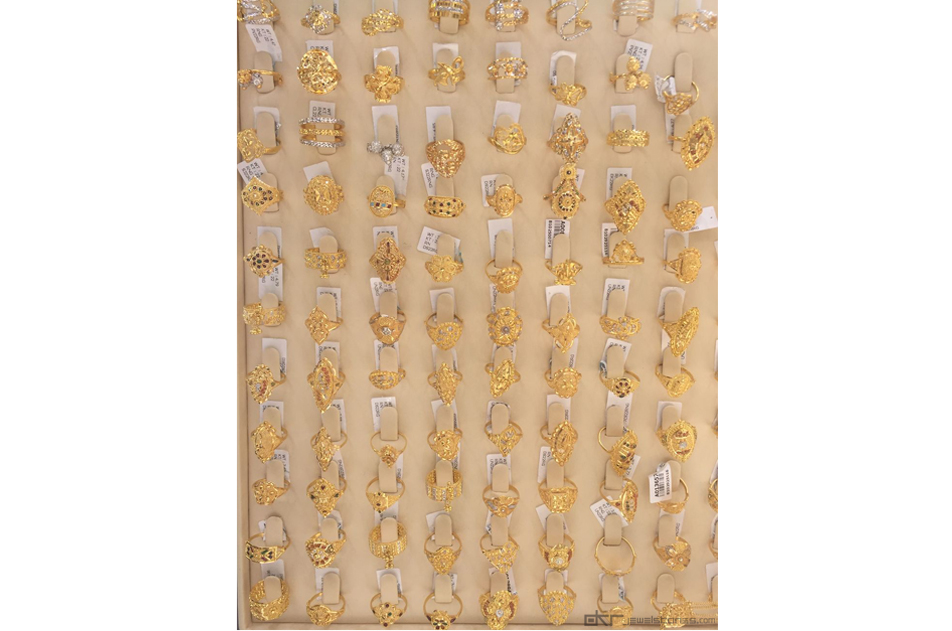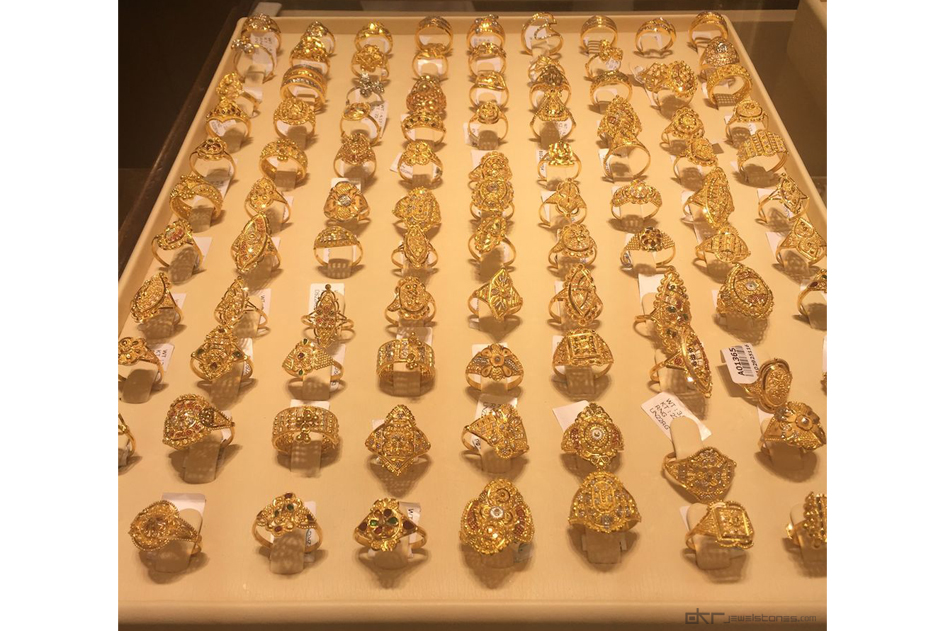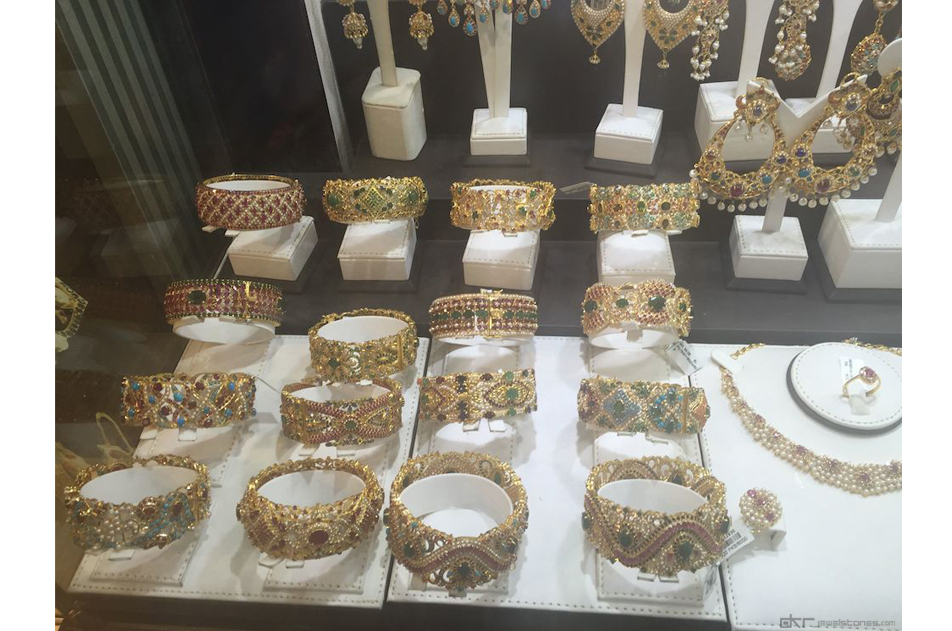 Jewelry/Jewelry Stories/
28 April 2016