Michael Dyber and His Aquamarine Beauty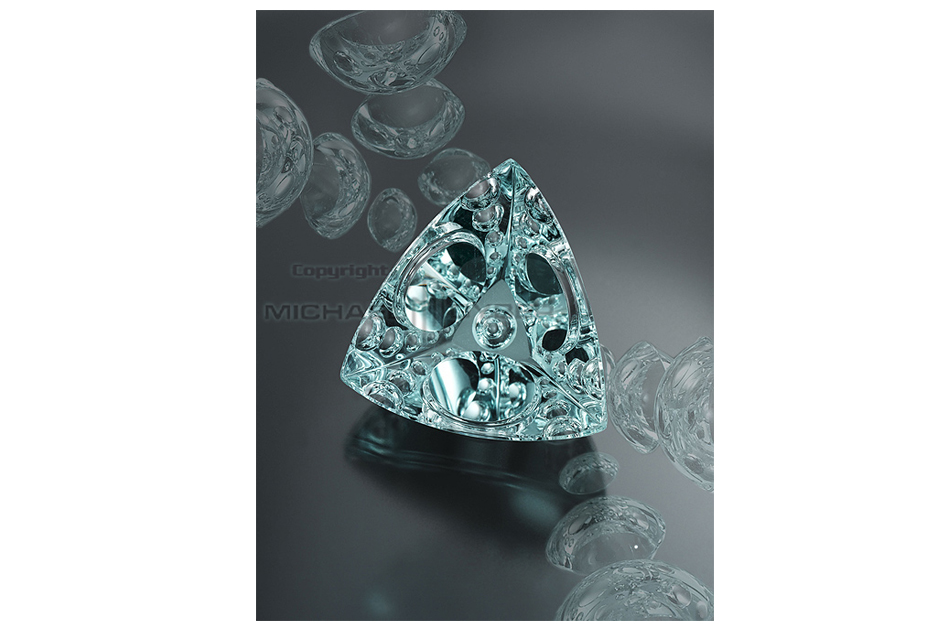 The stunning 113.24ct Aquamarine was cut to reflect optical illusions in three dimensions. Michael Dyber won 1st prize in the International Competition: 40th German Award for Jewellery and Precious Stones IDAR-OBERSTEIN 2009 ~ for Gemstone Design.
I don't think we appreciate enough the work that goes into cutting any gemstone and cutting it well!
Gemstone carving, gem sculptures and exquisite cuts are a work of art! Do take a look at exquisite gemstone sculptures of ametrine, bi coloured tourmaline, beryl etc on Michael Dyber website.
For those in the lapidary business, click Secrets of a Master Gem Cutter to see mini videos where he discusses his techniques.
Enjoy the beautiful abstract shapes, cuts and the eternal sparkle x
Gem/Gem Stories/
26 March 2015